Everything You Need to Know About the 2023 Genesis GV60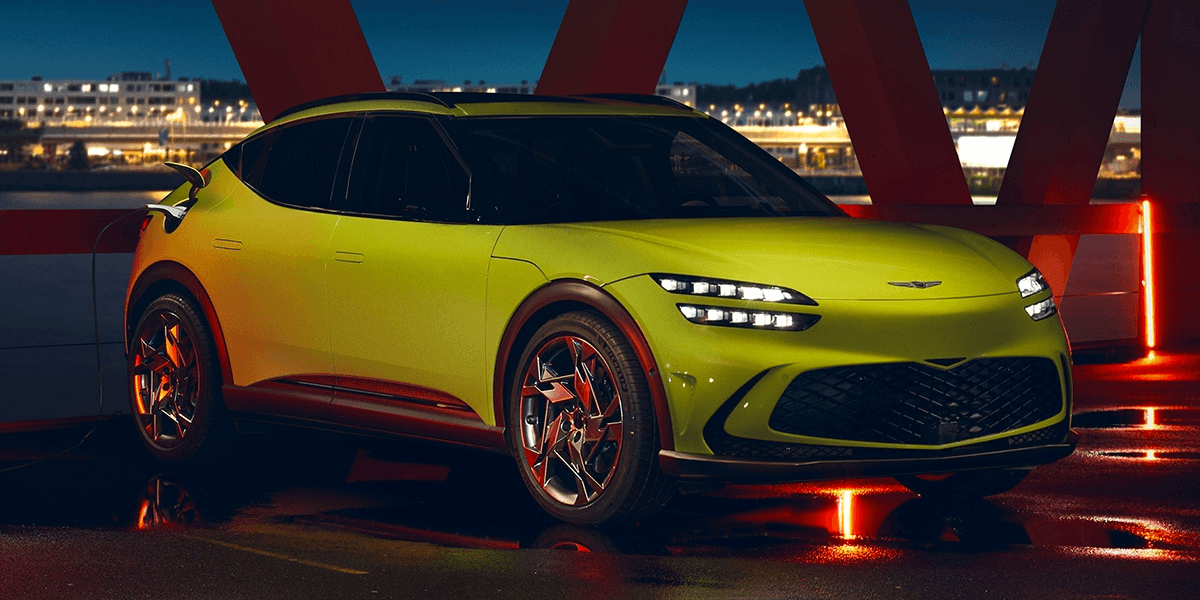 Learn How You Can Get Behind the Wheel of a 2023 Genesis GV60
As the automotive industry makes a drastic shift toward electrification, Genesis has decided it's time you had the opportunity to drive something that supersedes the ordinary. Enter the 2023 Genesis GV60: a fully-electric luxury crossover with powerful performance and an aura of elegance. Sleek interior amenities complement the GV60's sculpted exterior, both uniting to refine what it means to take a drive. Whether it's the efficiency of electric power or the genteel decorum of the Genesis experience, the palpable allure of the GV60 is undeniable. Inquire about a 2023 GV60 of your own at Genesis of Orland Park, your local Genesis Dealer.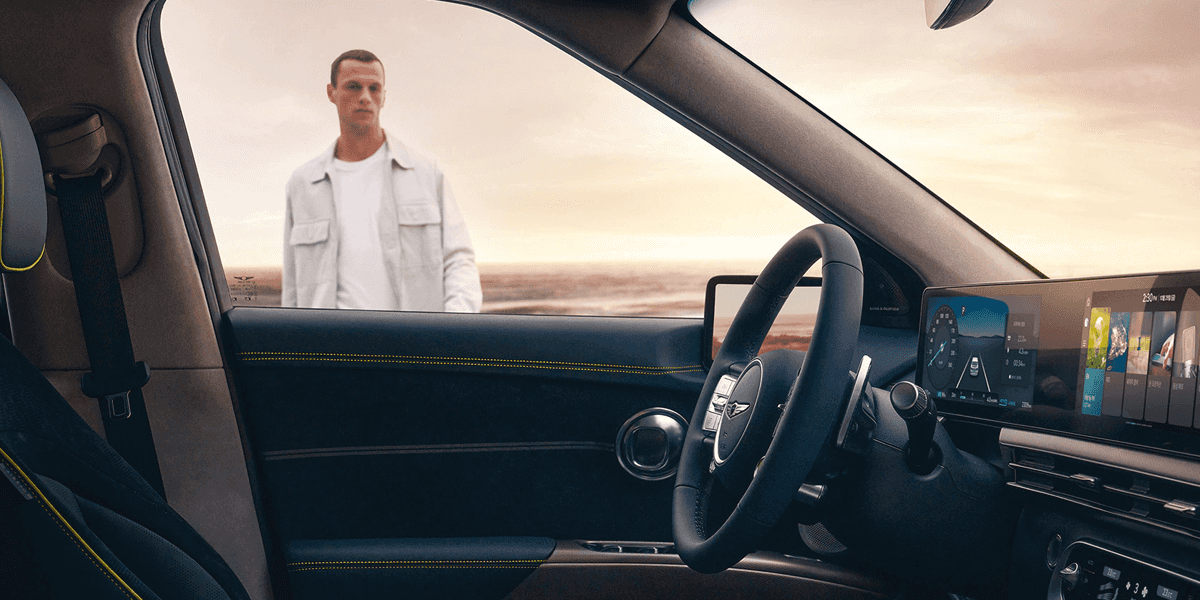 2023 GV60 High-Performance Electric Vehicle: Dignified Performance
The GV60 is the strong, silent type. Its Road Active Noise Control mitigates and dampens outside noises, allowing you and your passengers to enjoy the ride without having to hear it. If you'd like, the silence can be filled with customizable virtual driving sounds suited to your desires. Yet, don't let its quiet nature fool you; the GV60 offers up to an exhilarating 360kW of power with 700 Nm of torque split amongst an AWD performance drivetrain. That's plenty to press you firmly into your seatback and more than enough to rouse a rush of adrenaline. The GV60's raw power is complemented by the grace of ECS PREVIEW, a system that automatically adjusts suspension dampening in accordance with the road ahead for optimal comfort. Seemingly effortlessly, the 2023 Genesis GV60 distinguishes itself from any other electric utility vehicle. Inquire about yours at Genesis of Orland Park today.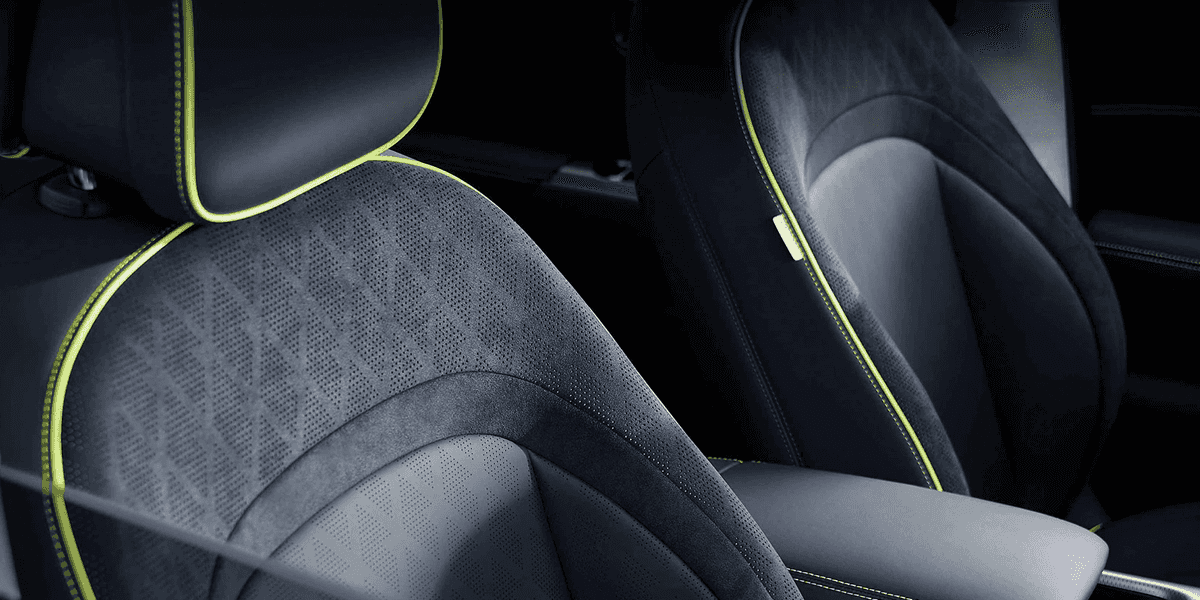 Advanced Technology in the 2023 Genesis GV60 Charging System
Your time is invaluable; that's why Genesis has taken the time to implement an ultra-speed charging function that can bring your GV60 from a ten percent charge up to 80 percent in as little as 18 minutes. The 2023 GV60 is compatible with various charging infrastructures, simplifying the process of keeping your vehicle charged at home and on the road. Intelligent battery conditioning allows your GV60 to preheat the batteries when the internal temperature is low, optimizing charging and battery performance. Simply put, everything about the GV60 showcases sophistication. Learn more about the 2023 GV60 with a visit to our showroom at Genesis of Orland Park.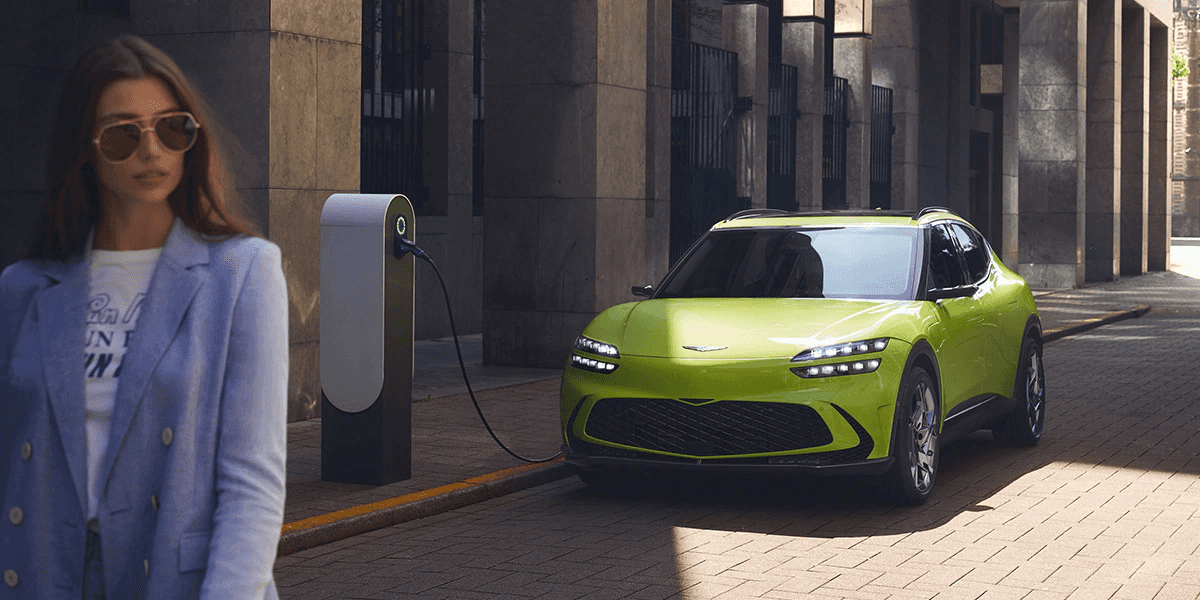 Interact Intuitively with the 2023 Genesis GV60
Experience what it's like to integrate the most innovative technology while maintaining exceptional ease of use and functionality with the 2023 GV60. Genesis Digital Key 2, for example, allows drivers to enter the vehicle with a simple touch of the door handle. And, with the fingerprint authentication system, drivers can start their GV60 without a key. The panoramic infotainment system integrates navigation, instrument clusters, and a head-up display for a cohesive presentation of essential driving information and media that makes any other interface appear antiquated. Even the way you interact with your GV60 is refined, presenting the Crystal Sphere that elucidates the connection between drivers and their vehicle. Inquire about a 2023 GV60 test drive at Genesis of Orland Park, your local Genesis Dealer.